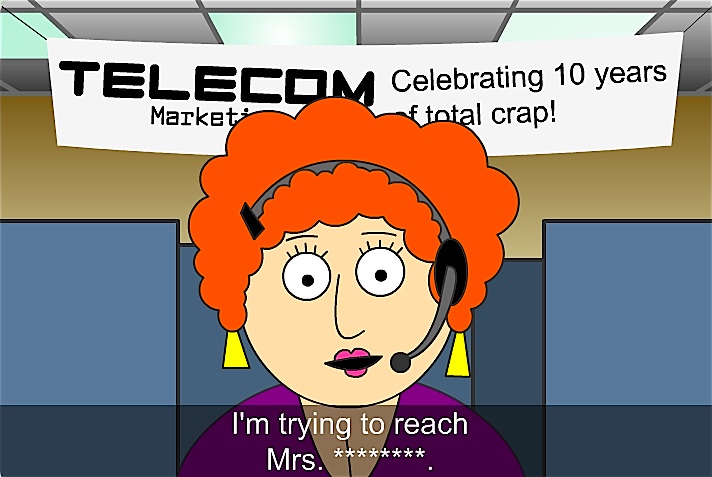 The Telecrapper 2000 is an improvised, homemade system that identifies telemarketing calls and leads the marketer through an artificial conversation that wastes the company's time and money. The idea is to drive down productivity, and like so many other productivity sapping things, it can be quite funny. Check this Flash-animated recording: My Hip Hurts (mirror)
Rather less funny, though interesting nonetheless, is EGBG's Counterscript.
tc2k hint via Engadget.