Retrevo claims to help electronics shoppers decide what to buy, when to buy, and where to buy it," so their recent survey on social media addition is probably more significant as link bait than as serious research. Despite my concerns about confirmation bias, I'm as amused as anybody by the numbers.
8% of adult respondents say they check or update Twitter or Facebook before getting out of bed in the morning, a number that rises to 28% for iPhone users of all ages.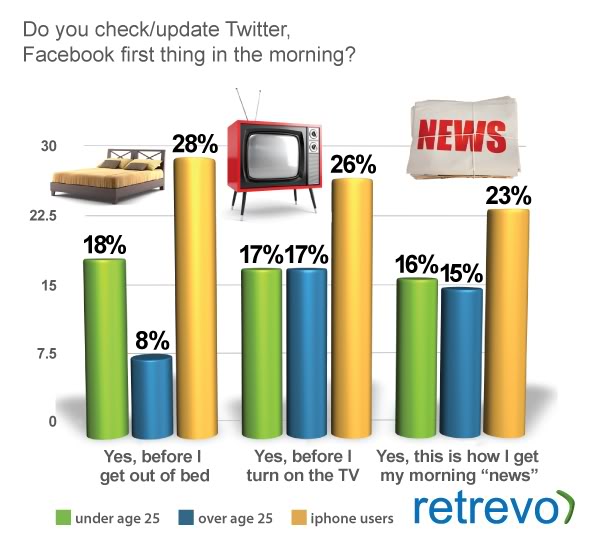 The biggest link bait: 11% of users under 25 claim they don't mind getting messages during sex.