John Gruber links to Mike Johnston's post asking:
I mean, with hundreds of cameras on the market, wouldn't you think they could make one that was super-simple, just for that segment of the population that wants it?
To this I offer the Panasonic Lumix LX3. I've been pretty in love with it lately, and I think it's the perfect answer to that question. That's the camera that defied the megapixel race of the late 2000s. They chose a larger sensor for it. It has all the buttons you need for simple manual control, but it just works in full auto mode without any weirdness. It has a quietly brilliant lens and software that corrects for the optical distortion it would display otherwise. It was a groundbreaking camera that opened the field for a number of premium compacts since, but it did all that before smartphone cameras put the rest of the camera market went into crisis mode.
The LX7 is the modern successor to that camera. It's a little more complex, but it's still the best camera you can buy for $350. Unfortunately it's probably the last of the line. Interchangeable lens cameras and even more expensive compacts have higher margins, and, simple or not, we have to admit that there's no point in carrying a second camera that doesn't offer significantly better picture quality. Against today's smartphones, that means significantly larger sensors to reduce noise and shorten the depth of field. I'm sure somebody will eventually develop software to automatically blur the backgrounds of our smartphone photos, but until then, this is basic physics. That's one of the simple facts of photography.
Apple agrees: bigger sensors are better, but it's unlikely we'll ever see a 24x36mm sensor in a smartphone (or even an APS-C sensor, for that matter). For now we have those overpriced compacts, some of which are wonderfully straightforward, and DSLRs and interchangeable lens compacts, most of which are more complex than they need to be.
Seriously, though, there are simple cameras out there. The only complaints anybody might have are that the picture quality isn't sufficiently better than a smartphone's (LX7) or the price is too high (Sony RX1, Fuji X100s, Leica X2). That's why you shoot most of your photos with a smartphone, instead of some other camera.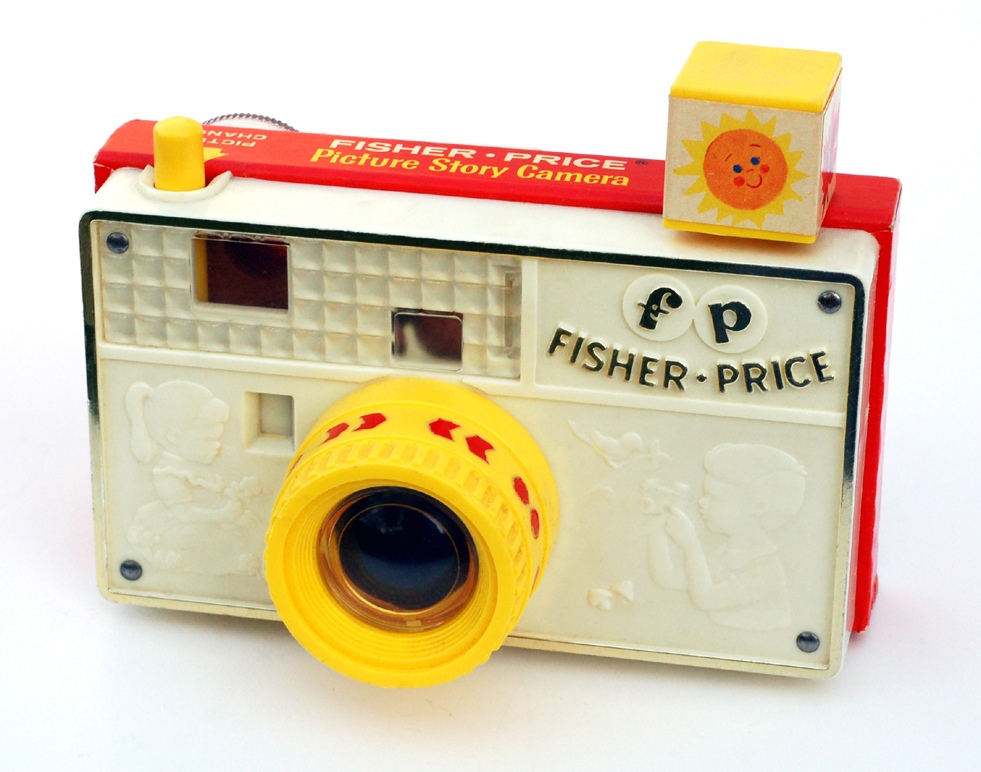 Fisher Price camera from http://commons.wikimedia.org/wiki/File:Fisher-Price_toy_camera.jpg