Tabasco thinks their peppers and eponymous sauce are hot. Anybody who's just ate a habanero thinks that's a hot pepper. But earlier this year, Paul Bosland of New Mexico State University said "Damn, I've got a hot pepper." And the Guiness World Records folks agreed.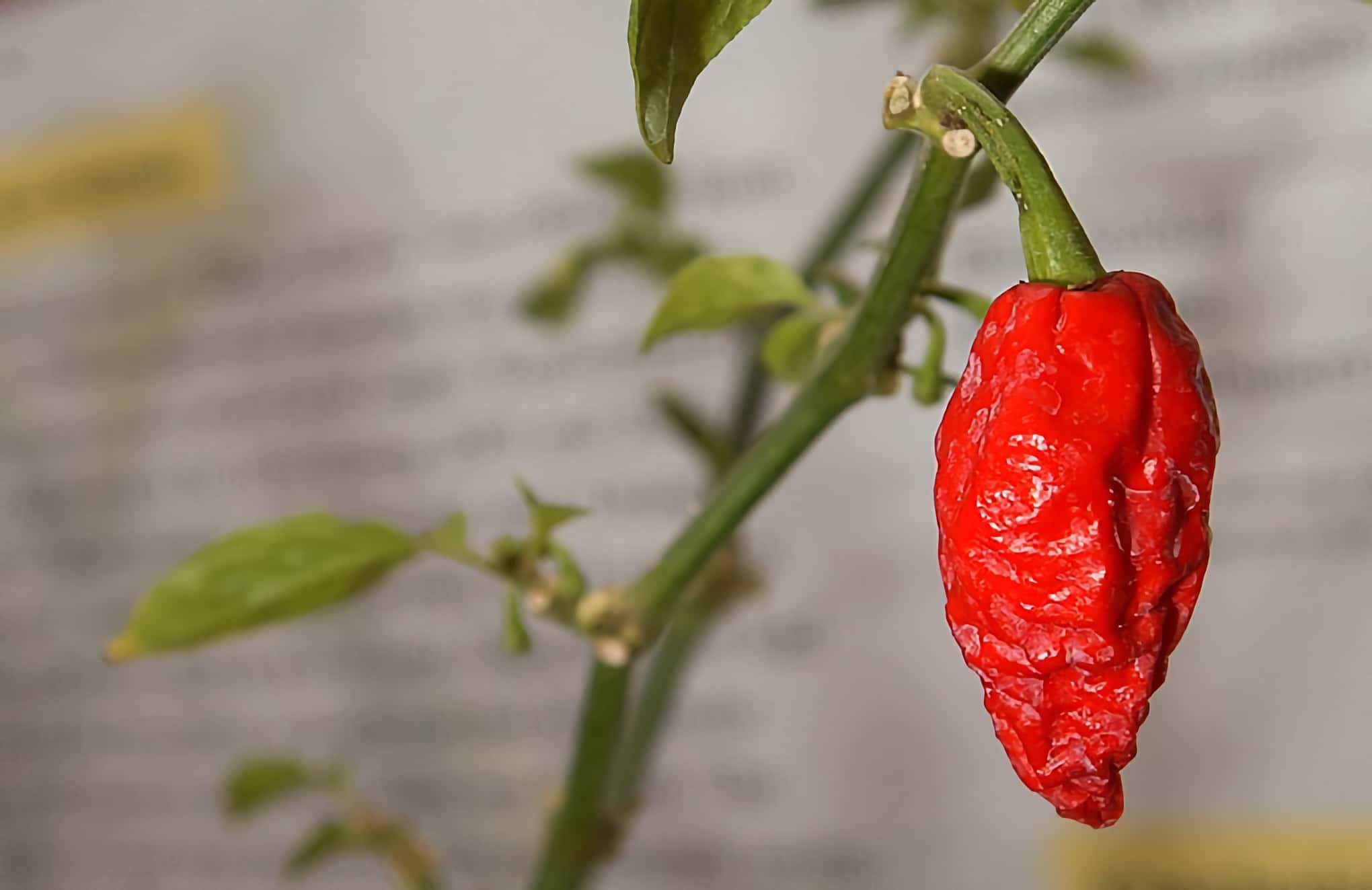 Bosland had identified the Naga Jolokia pepper and measured it at over one million Scoville Heat Units, quite a bit more than three times the burn of a hot hot habanero. National Geographic Magazine charted it up in a recent issue:

BBC Gardening charts it slightly differently, calling the old habanero much mightier than NGM's list, and putting the Dorset Naga, the UK's entry into the race, up at more than 1.5 million SHUs (pepper spray is two to five million SHU, pure capsaicin is over 15 million):
Dorset Naga, 1598227 SHU
Caribbean Red Hot, 530283 SHU
Orange Habanero, 487672 SHU
Fiesta (grown outdoors), 286185 SHU
Scotch Bonnet, 265054 SHU
Apache, 103282 SHU
Fiesta (grown indoors), 102328 SHU
Paper Lantern, 85486 SHU
Adorno, 67726 SHU
Etna, 65937 SHU
Wikipedia explains some of the discrepancy:
Pungency values for any pepper, stated in "Scoville units," are imprecise, due to expected variation within a species—easily by a factor of 10 or more—depending on seed lineage, climate and even soil (this is especially true of habaneros).
Both the Dorset Naga and Naga Jolokia were derived from peppers cultivated in India, but all the world's peppers come from the Americas. Like potatos, corn, and tobacco, they spread rapidly after the European encounter and are now embraced in the traditional cuisines around the world.
Today, Cinco de Mayo, is as fine a day as any to test yourself with the hottest peppers you can find. Just keep the margaritas flowing.