I have a new GoPro HD Hero2, one of the best new video cameras available (if what you like in a video camera is a compact, wide-angle, and waterproof), and I'm looking for a way to steady it for handheld shots.
The Steadicam Smoothee is built for iPhones. Their demo video and this comparison of the iPhone 4S with and without the Smoothee suggest it can work wonders, but it appears to be iPhone-only [correction: it's officially compatible with the GoPro]. The Manfrotto 585 ModoSteady is in the same price range, but this video that compares it to the much more expensive SteadiCam Merlin suggest it's nowhere near as good:
Manfrotto's website makes it impossible to link to their product page or demo video, but it's a little concerning that while it shows people using the product, it doesn't show the results they get. Other videos (following a football catch, walking along the water, and following a dog in slow motion in the twilight) don't make it look too much better.
On the other hand, the ModoSteady is an $80 item and the Merlin is $800! And I'm not clear how camera weight affects the equation. The Smoothee does well with an iPhone of just 5 ounces, while the GoPro HD Hero2 weighs in at 6 ounces, including waterproof housing. Reading the tags in the ModoSteady vs. Merlin comparison video, it seems to demonstrate the result with a 22 ounce Sony HDR-HC9. Unfortunately, The ModoSteady doesn't fair much or any better with an actual GoPro camera: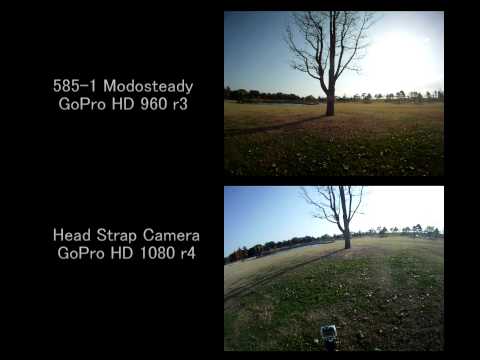 I'd love to be able to afford the kind of Steadicam vest this guy is demonstrating, or this guy. Back in my price range, this video suggests I should consider the Lensse MidPro and this demonstrates the GoPro on a Hague stabilizer. This guy made his own stabilizer for a GoPro, and this beautiful video was shot on an iPhone 4 supported on a hacked-up steadicam made from "a hammer and a daejongsang trophy."