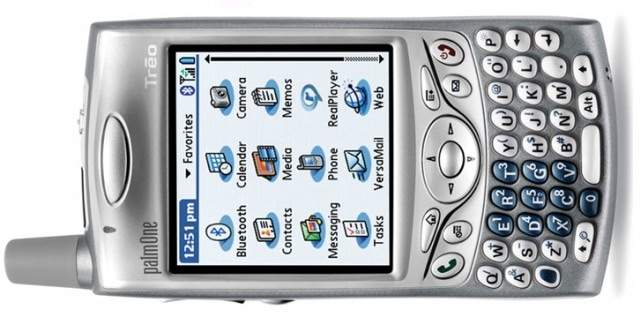 I've been talking up the Pepper Pad and Nokia 770 a lot, and I've mentioned a moment of lust for the LifeDrive (despite my complaints against PDAs), but today I bought a Treo 650 (even though I had doubts).
My decision surprised me, but the following factors all weighed in its favor:
My cell phone contract expired. Verizon was dangling their standard $100 discount (on top of other discounts) on a new phone if I renewed. That, and Palm dropped the price on the 650 a lot recently.
 
My Clie TH-55 is kaput. Yeah, I had complaints, but it turned out that I missed the damn thing.
 
With the Clie out of commission, I was also in need of a small camera/video camera. I was thinking of getting a refurbished Stylus Verve for about $150 (when you can find them). The Treo's camera can't match the Stylus, but it's better than the Clie's and will do the job.
Well, that's how I justified explained it to Sandee anyway.