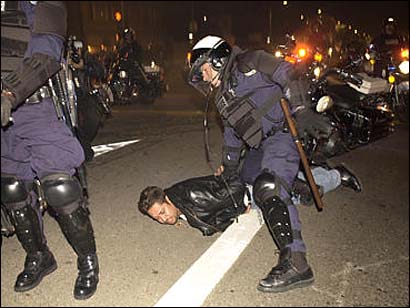 Though we imagine the Dutch to be a rather unexcitable lot, I did anyway, it turns out they have a history of getting rowdy at football games (yes, if this all happened back in the States I be calling it "soccer"). So it can't be so much of a surprise that fans rioted again in April. What is surprising is that mobile phone companies got involved in the investigation. This AP report tells the story:
Phone companies voluntarily handed over the mobile phone numbers of people who were in or around Feyenoord's Kuip stadium on the day of the match — traceable using broadcasting masts in the area.
So that's what the aGPS sticker on our cellphones is about.
Via Engadget.