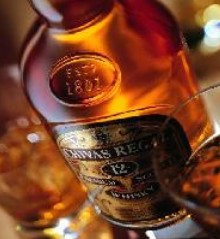 Chivas, the folks who bring us Chivas Regal scotch whisky and virtual tours of the Playboy Mansion, is looking for a pair of ambassador editors for ThisIsTheLife.com.
The deal pays $100,000 to the lucky pair to tour the world making good press and pictures for the brand. You've got six more days to put together the three-minute application video, so get on it.
Thanks to Gadling for the link.